The M&O fair always chooses an actual topic:
DESIRABLE DEVELOPMENT

 in order to find and propose solutions for sustainable development, but "sexier," desired by everyone.
The theme, Desirable Development, allows us to highlight consumers' appetites for ethical products and the solutions brands are offering. It's not so much a trend as a real underlying movement that Maison & Objet is illustrating, and which seems built to last in all our homes!  
This official exhibition on today's lighting design consists of a subtle blend of technology and artistic expression. A double vision that comes from not only the universal technical contribution, but also conceptions from European and Japanese cultures —- the force of our two creators.
The latest trends and international high-end manufacturers of not only lighting fixtures but also materials, furniture, objects, etc. allied to light are presented in our stand.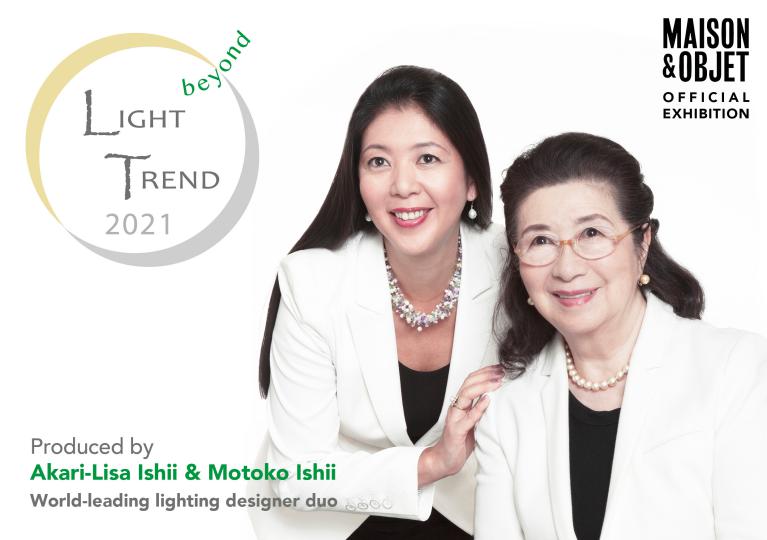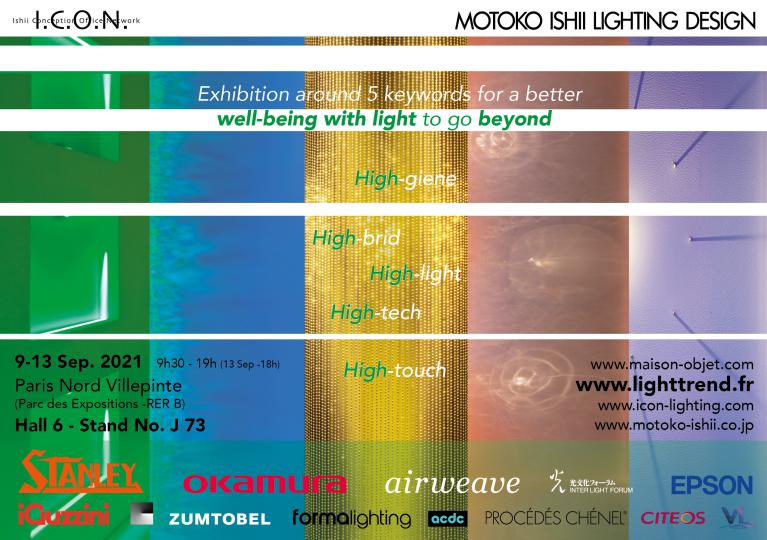 This year, in which the world was hit by a historic pandemic, is seen as an opportunity for a paradigm shift in many ways. That is why the Light Trend exhibition proposes to reset existing concepts of light for the post-Coronavirus era, in life, the relationship between light and people, the lighting industry and the market.
The exhibition is built around five keywords for better well-being with light, to go Beyond
New visions will be exhibited that will offer
BEYOND

lighting and lifestyle. To improve well-being with the help of light design, the stand was built on five key words to imagine them Beyond, in the post-Covid era:

 
High

-giene
- a UV source unique in the world, which deactivates 99.9% of the virus
- a "zero bed chip" mattress 
High

-brid
- hybrid furniture light — disinfection
- tips for good integration of light in furniture
High

-light
- the tightest beam spotlight in the world
- the unique golden LED spotlight
High

-tech
- know-how for light and well-being
- lighting management system to for Human Centric Lighting
High

-touch
- light and ephemeral partition system
- mobile light